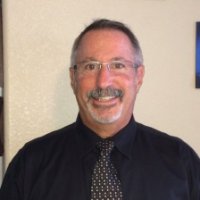 Associate, Draw Professional Services
Summary of Qualifications
An extensive industrial background with over 30 years experience in plant engineering. Specializing in Compressed Air Systems (oil flooded and oil free), Vacuum Systems, Contaminate Removal, Moisture Removal, System Design, and Energy Management.
BS in Mechanical engineering and education, including the refrigeration, electrical, plumbing trades. For the past 20 years, Frank has been an associate of Draw Professional Services serving the auditing, consulting, training and system design fields.
1972-1976 – State University at Stonybrook, Stonybrook, NY
BS, Mechanical Engineering
Education degree in Earth and Space Science
Continued mechanical engineering course study at Brooklyn Polytechnic Institute during evenings.
Mr. Frank Moskowitz has an extensive background with over 30 years experience in plant engineering. He has a degree in mechanical engineering and education, including the refrigeration, electrical, plumbing trades. For the past 20 years, Frank has been an associate of Draw Professional Services primarily in the auditing, consulting, training and system design fields. His specialty consists of Compressed Air Systems (oil flooded and oil free), Vacuum Systems, Contaminate Removal, System Design and Energy Management. Frank is a compressed air challenge instructor for the Fundamentals and Advanced level of training, an AIRMaster+ instructor and a Department of Energy (energy savings) expert on compressed air systems. Frank is also Vice-Chair for ASME Standard EA-4-2010 "Energy Assessment for Compressed Air Systems"; and is a member of International Standards Organization (ISO) technical committee for Air Compressors and compressed air systems energy management; TC118/SC6/WG4
1989–Present Draw Professional Services Cave Creek, AZ
Training/Engineering Manager
Draw Professional Services has over 20 years experience serving customer's needs in the Compressed Air and Energy Optimization business.
Instructor for the Compressed Air Challenge, Fundamentals and Advanced
DOE and OIT certified AIRMaster+ instructor
Creates and publishes training materials for all accounts, national and in-house.
To date have trained thousands of students
Conducts Compressed Air Audits (energy surveys) for customers helping them improve their systems.
DOE chosen "ESA" expert in Compressed Air performing 18 ESA's from April 2007 to August 2009.
DOE chosen "SENA" expert in Compressed Air (ongoing)
Project Team and Co-author of ASME EA-4 Compressed Air Standard
Vice-Chair for ASME Standard EA-4-2010 "Energy Assessment for Compressed Air Systems"; and is a member of International Standards Organization (ISO) technical committee for Air Compressors and compressed air systems energy management; TC118/SC6/WG4.
1986-1989 – Camelback Equipment Co., Phoenix, AZ
Sales/Service Representative
1983-1986 – Woodstuff Mfg., Phoenix, AZ
Maintenance Engineering Manager
1977-1983 – Arrow Lock Corp., Brooklyn, NY
Maintenance Engineering Manager 1986-1989 Camelback Equipment Co. Phoenix, AZ Sales/Service