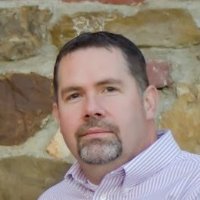 Master Black Belt
ASQ Black Belt
Richard Maclin has over 20 years of continuous improvement experience. He has served various industries in roles specializing in Quality Assurance, Supplier Development, Outsourcing, Lean, Kaizen, Product Realization, and Operations. Throughout his career he has helped companies grow their bottom line by identifying and eliminating variation and other non-value added activity. His success is the result of strategic process improvement techniques like VA/NVA, VSM, Lean Six Sigma, 5S and Kaizen.
Richard started his career as a Manufacturing Engineer for Toyoda Gosei, a Toyota subsidiary and key Tier 1 supplier to the Auto Industry. His role included implementing the Toyota Production System (TPS) in new cells and re-implementation for existing cells, leading Kaizen and 5S training and team activities, and Problem Solving (RC/CM) for Customer issues.
He served other Automotive companies like United Technologies and Arvin-Meritor in similar capacities adding responsibilities for Quality Assurance and Supplier Development. In both cases Richard developed training manuals / materials and delivered much of the training.
Richard joined Trelleborg Sealing Solutions as Quality Assurance Manager and quickly gained Operations responsibilities. Trelleborg served the Automotive, Nuclear Energy, Aerospace, Department of Defense, and General Industrial markets. During his time there, Richard's scope of influence was greatly expanded when he became the Divisional Manager of Manufacturing Support Operations. In addition to leading Continuous Improvement activities in four plants across North America, Richard traveled extensively in North America, Europe, and Asia identifying suppliers to partner with in joint ventures and outsourcing. In his Divisional role, Richard visited each plant to review their operational performance and lead performance improvement activities. Over his 5 years with Trelleborg, Richard's teams and project work saved more than $20 Million, Improved Customer Satisfaction, Reduced Scrap by ~30% in one plant, Right-sized international production capacity, and Implemented Product Realization systems that went from Concept to Prototype parts in less than 24 hours.
For the next 6 years, Richard served as the Quality Assurance Manager for the largest aluminum wheel supplier to the North American Automotive market, Superior Industries, and in 2009 he was given responsibility for the QA team at a second plant. Under Richard's leadership, Superior trained 14 Green Belts and 3 Black Belts.
For the past 2 years, Richard has been the Quality Assurance and Technical Services Manager for Gates Corporation. In this role, he is responsible for Supplier management, internal process development and control, Customer relations, implementing LSS activities, and monitoring / mentoring the Green Belt candidates. Gates has trained more than 20 LSS Green Belt candidates and has 8-10 active projects at any given time.
Richard is an instructor and Master Black Belt. He has demonstrated experience delivering Lean Six Sigma through AEDC-MS. He is an active member of the local ASQ chapter and holds a BS Industrial Technology, Management degree from Southeast Missouri State University.