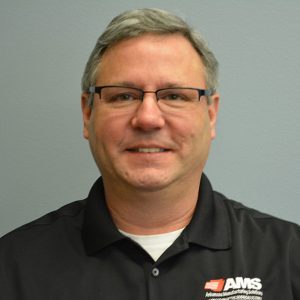 Manager of Client Services
Areas of Expertise
New Product Development and Cost Reduction
Lean Manufacturing / Toyota Production System
Quality Systems
Process Improvement and Product Uniformity
Project Management
Manufacturing Start-ups
Arkansas Economic Development Commission
900 W. Capitol Avenue, Suite 400
Little Rock, AR 72201
Phone: (501) 683-4410
Other Phone: (501) 837-6837
Phil Plyler serves as Director Client Services at Arkansas Manufacturing Solutions. Phil has over 25 years of extensive experience in several industries including automotive, medical equipment, building materials, steel pipe manufacturing and testing. He previously held engineering and management positions in R&D, product development, engineering, quality systems, product testing, operations and continuous improvement.
Prior to joining AMS, Phil worked with major manufacturers including Texas Instruments, Michelin and Hill-Rom. He has also been a member of a consulting engineering firm, and owned and operated a small business.
Phil is trained on the Toyota Production Systems (Lean). He led various programs including product development teams that implemented TPS/Continuous Improvement/Lean methodology into the development of new products, which involved concurrent engineering with rapid development of products while simultaneously developing manufacturing cells. Phil was also instrumental in introducing JIT and SPC into production areas, and he developed and taught courses on process improvement and product uniformity. Phil initiated and implemented a rapid prototype system that reduced turnaround times for submissions to OEM customers by over one-third. He also led teams through value stream mapping that transformed a custom order process resulting in shorter lead times, better communications with internal and external customers, and reduction of scrap rates. He has been awarded multiple patents. Phil holds a BS Mechanical Engineering and an MBA from the University of Arkansas.