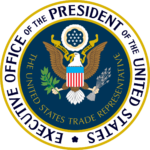 The Office of the U.S. Trade Representative (USTR) announced an opportunity for the public to obtain product exclusions from the additional tariffs in effect on certain products imported from China.
A Federal Register notice outlining the criteria and process for a product exclusion request has been published. Click here to view the Register.
The requests must be received at regulations.gov no later than October 9, 2018.
You can learn other important information about the exclusion process here.