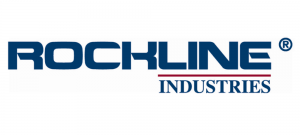 Over the past couple of years, due to the high demand for Rockline products, the business volume has continued to grow at an accelerated pace. Due to this growth, the available capacity at the plant became constrained. Problems keeping up with the demand and difficulty sustaining improvements were becoming more real. With the desire to maintain the reputation for excellence in quality and performance, Rockline was looking to implement innovative ways to improve their processes, streamline their capacities, and maintain focus on continuous improvement.
Rockline Industries contacted AMS, a NIST MEP affiliate, to reignite a continuous improvement ideology and develop a transformational strategy that would guide them to meet sales demands, alleviate quality issues, and lead managers to implement a continuous improvement daily process. AMS delivered Value Stream Mapping Vision and Toyota Kata trainings to achieve the desired goals.
Company: Rockline Industries
Rockline is one of the largest global producers of consumer products specializing in wet wipes and coffee filters. Family owned since 1976, they have grown from a 35-person company to a 1,800-person organization designing, making and shipping products all over the world. The Springdale, Arkansas facility employs 300.
The training provided by AMS has been very impactful. We are able to reach our sales demands on time with the accuracy expected, sustain the improvements desired, and grow our trained staff to optimize our available capacity.
Mark Clarke
Rockline Industries
Director of Manufacturing